London is a vibrant and amazing city but sometimes you just want to escape the busy urban sprawl. Don't worry with its amazing array of parks and gardens London has you covered.
St James's Park famous for its annual carpet of daffodils and cherry blossoms and situated near Buckingham Palace the park is a great spot for a day out in London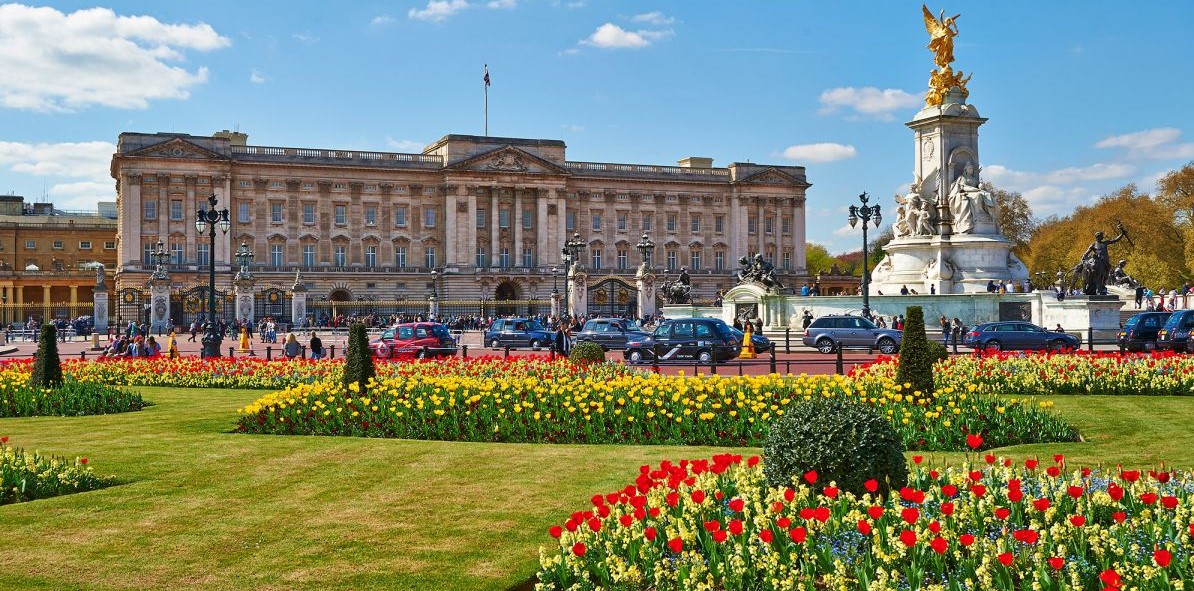 Holland Park At 22.5 hectares in size Holland park is a massive space to get away in London.
Kyoto Garden Situated in Holland Park, The beautiful Kyoto Gardens are one of the best free place to visit in London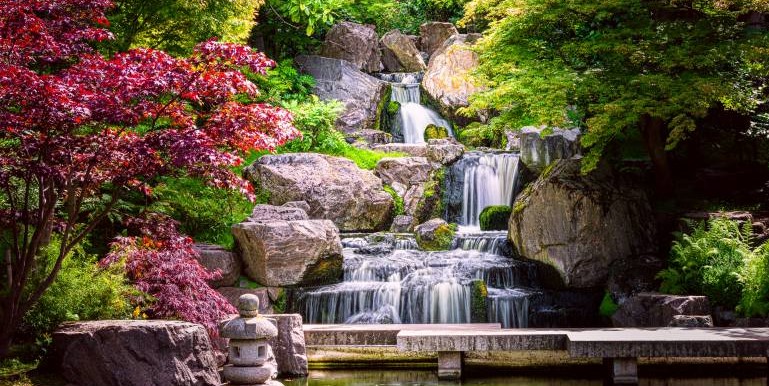 Hyde Park Set in the heart of London, Hyde Park offer plenty of quiet places to relax and unwind.
Regent's Park is one of London's eight Royal Parks and covers an area of 395 acres. It combines large open spaces with tree-lined pathways, formal gardens, and four children's playgrounds.
Richmond Park is another of London's eight Royal Parks and covering an area of 2500 acres its the second largest park in London. The Isabella Plantation gardens are a famous attraction that can be found within the park.
One biggest Conservatories in London the Barbican Conservatory is hidden tropical oasis we are sure you will want to explore.
Battersea Park is a large 200 acre Victorian park, built in the 1800's. It features a riverside promenade, a large lake, children's play areas, a children's zoo, the Pump House gallery, and many sports facilities.
The small and quirky Floating Pocket Park Just moments from Paddington station is a lovely spot to relax with a sandwich or a coffee on a sunny day when your in the area.
The Garden at 120 The City of London's largest public rooftop space, The Garden at 120 offers exceptional 360-degree views of the City and greater London and is free for members of the public to visit, with no booking required.
The Tide is London's first-ever elevated riverside linear park situated on Greenwich Peninsula.
Crossrail Place Roof Garden An escape from the busy financial centre visit this garden were you can admire the exotic plants, relax on one of the many benches nestled in hidden pathways or enjoy a show in the amphitheatre.

St Dunstan in the East Church Garden is a truly unique space set within the ruins of a Wren church. This green oasis has benches and a fountain with greenery draping the historic walls.
Walthamstow Wetlands is also an internationally important nature reserve, providing home and shelter to a wide range of wildlife, from rare waterfowl to majestic birds of prey.
Red Cross Garden is an award winning open space renovated and restored to its original Victorian layout in 2005. Steeped in history it was built along with its neighbouring cottages in 1886.
Postman's Park A shady garden which provides an attractive place to each lunch near the old General Post Office.
The Hill Garden and Pergola built by Lord Leverhulme is one of the hidden delights of Hampstead Heath
Dalston Eastern Curve Garden was created in 2010 on the old Eastern Curve railway line. It offers a green space for the residents of one of the cities most densely populated areas